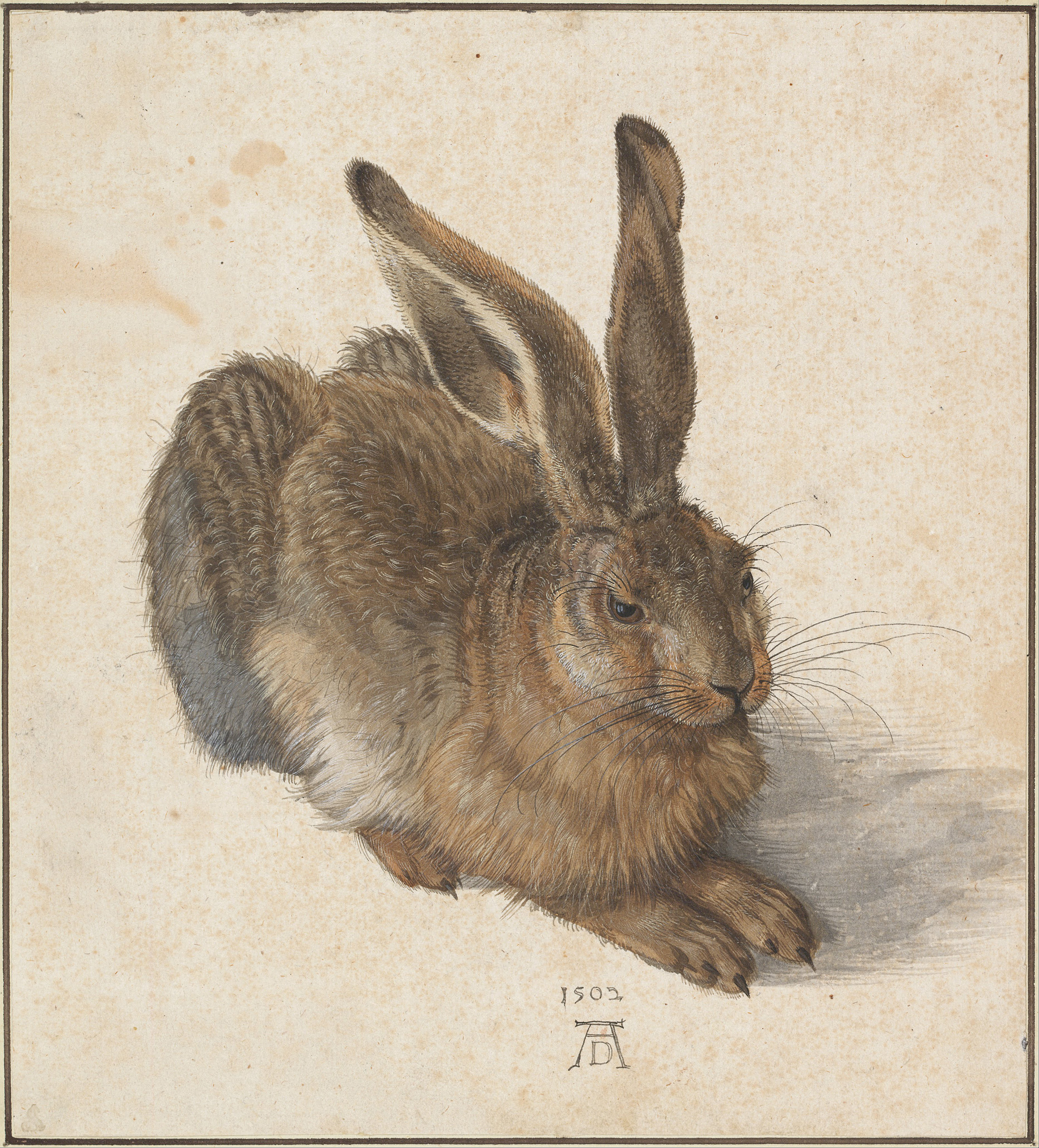 Mad as a hare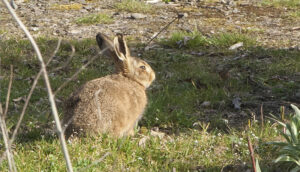 There have been a family of hares lounging in and loping around our garden (and sometimes almost tripping us up) since the field opposite was ploughed.
These days paintings and drawings of hares seem to symbolise the rural idyll in our imagination. Most are rather whimsical images, and have become very popular on greetings cards. Everyone likes a hare…  But what would a truly great artist do with the subject?
Well, here is possibly the best ever painting of one, made in 1502 by Albrecht Durer the amazing German artist. It was painted in watercolour on paper with some opaque white watercolour (body colour). Just take a look at the detail in the fur and the eyes. The coarse fur on the top and soft fur under its chin. Stunning.
If you like this painting, then look up more work by Durer online. He made the famous drawing of the praying hands and the wonderfully detailed Piece of Turf. Truly amazing.
I'll go outside now and see where the pesky hares are…. Just hoping that they don't eat any very precious plants…. It is wonderful to see them.